An Invitation To Binge-Watch Your New Favorite TV Shows
Who watches TV on their TV anymore? A lot of people, because of convenience, slot their viewing habits in and around their busy schedule by watching their favorite show on their laptop, tablet, phone, etc. This way of viewing also makes it problematic to have to lug around DVDs or BlueRay discs, so people stream instead. It is kind of cool to be able to watch 7 series of a show and not have to take up all that space with box-sets galore.
It was a natural evolution for Amazon and Netflix, and even Hulu, as repositories of all this entertainment media, to capitalize on their captive audiences and start producing content of their own. The interesting thing though, is how they choose to present it.
Big budget TV stations can play the long game and use the slow build and their larger budget to create interest. Amazon and Netflix, relatively small concerns, at least in terms of broadcast media, don't operate on quite the same model. Hence the birth of binge-watching, with both companies choosing to release a whole series on the same day.
Netflix did it with House Of Cards and Orange Is The New Black, and the latest hit Unbreakable Kimmy Schmidt. Amazon did it with Transparent, Mozart In The Jungle, and Bosch. Each of these shows is broken into digestible chunks if you want to do it that way, but it seems that a lot of people just choose to sit down and watch the whole thing in a single sitting.
Will this success prompt some of the more traditional mainstream media outlets to alter their tactics at all? Comics did it, when they shifted to simultaneous hard copy and digital release to beat the pirates; and the music industry has been taking similar steps to move digital onto a more legitimate operating basis. Can TV work in the same way though? Currently it is built on seasons and ratings, but this might have to change as a metric of how their success is measured. Walking Dead has its fans who tune in religiously every week, but is it possible a Walking Dead fan would prefer to be able to watch a series in a day?
House Of Cards has been a critical success, and one would have to assume that it is also commercially viable, given that it is in its third season, but Netflix wouldn't release data on the viewing figures. This makes it a strange phenomenon in the world of TV, but the move has got them plenty of column inches, and it has been a phenomenon akin to Game Of Thrones.
If the quality wasn't there though, then no one would be sitting down and tuning in. Amazon seems to make most of the series that debut in its yearly Pilot Season, but they passed on a second series of Betas, so they must be making judgment calls based on something. What exactly?
These companies have the distribution networks already in place; they have the cache of already established products from other networks, and they have a whole bunch of people on opted-in mailing lists. They would have to do something seriously stupid to screw up their successful formula and to limit the potential that is shining from the products they already have out there. Feature films from these studios have to be on the cards.
There is a certain amount of marketing genius in evidence, that has parlayed what were both basically warehousing and distribution companies into content providers, but the move has been fairly seamless, and the quality has been, to be fair, surprisingly good. More than a few people had to have wondered, when they first sat down to watch a show made by Amazon or Netflix, just what the production values were going to be like. The thing is they have pulled in some top names — Woody Allen and Roman Coppola are a couple of Amazon's scoops, and David Fincher and Tina Fey on Netflix have garnered plenty of attention- and the shows could have been made by any of their bigger competitors, they are that good.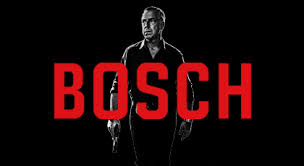 Binge-watching was hooked up to staycations in a recent Netflix advert – they are trying to change the way we partake of our culture, and given the rapid-fire, time-impoverished lives a lot of people live, it may be just the right pitch. All your music in the Amazon Cloud; all your TV on Netflix and Amazon, and all of it right there at your fingertips. It makes it easy – they hardly have to sell you on anything.