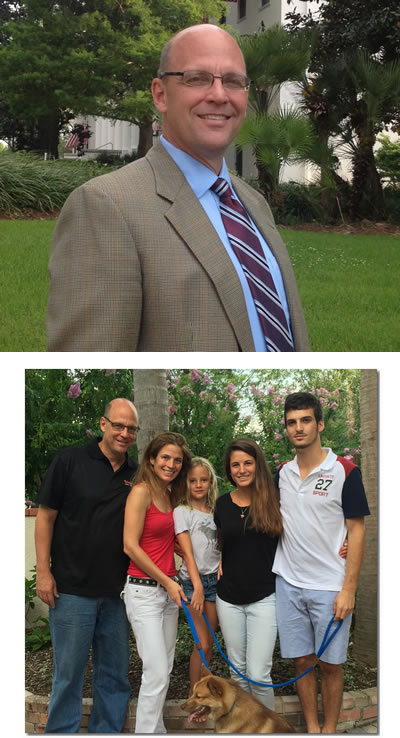 Thanks For Your Vote – We Won!
Congratulations to everyone who ran, participated and won. I am grateful for becoming part of this wonderful DDB Team. I believe the more people of good will that are involved within any community, the better chances it has for continued betterment. I love living and working in Clearwater and will do my best to help the DDB and Clearwater achieve it's main objectives.
---
Hello,
I am Keanan Kintzel and I am asking for your vote for one of the vacating 2019 seats on the Downtown Development Board.
I Want to Help Our Downtown Thrive!
I moved my family and company to Clearwater in 2005 from the snowy Midwest, near Chicago. My brother/partner and I have been in business together since 1987. Our company, Buzzazz Business Solutions, is located across from the post office on Cleveland Street. I have lived and worked downtown over these past years and love being part of the Clearwater renaissance we are all creating.
I grew up in a small Indiana farm town and migrated west to study aviation in Arizona at Embry Riddle Aeronautical University and ASU. Our first business in 1987 was selling airplanes in Southern California with our former "Top Gun" Vietnam jet fighter pilot father. We have enjoyed a strong career in direct sales and I've always had a passion to help philanthropically too.
Since moving here, I have been active with numerous charities, my church, several Chambers, the DCMA, the Wabamm activity website, St. Pete Sunscreen film festival, the Community Service Foundation, and GoingHomeClearwater.org, a charity coalition that has evolved a new successful homeless reduction program for our city. I Would Love Your Vote!
My desire is to help achieve the productive citizen's objectives for our city and it would be a great honor for me to be part of the Clearwater Downtown Development Board. Thank you for taking a moment to consider providing me with your vote.
Best regards,

Keanan G. Kintzel
President