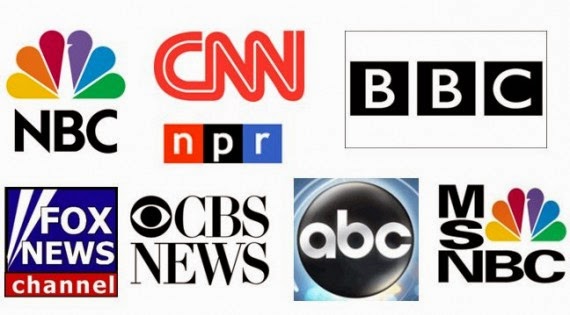 The Fourth Estate Needs an Overhaul
It is clear from the recent Presidential election that the media or fourth estate has been out of touch with reality. Many have pondered how the media could have gotten things so wrong in their reporting of election-related activities and statistics. If one looks at the stats from the election, they will note that all of the pollsters with the exception of the USC/LA Times, Remington Research, and the Trafalgar Group, were wrong, according to London's newspaper, the Telegraph. This information, coupled with a left-leaning biased media, sold the American people a fraudulent bill of goods. In fact, the media was so in-the-tank for the Democratic Party, that some media outlets displayed the covers they had already mocked-up for Clinton as the new President. Perhaps the adage of counting one's chickens before they hatch applies here.
The bottom line is this: Can the American people ever trust the national media again? I believe the short answer is, "No!" These purveyors of information need to earn the respect of their viewers. Not reporting accurate news with regard to the Presidential election resulted in millions of Americans feeling beguiled. Frankly, media outlets such as CNN, MSNBC, NBC, CBS, et al, need to apologize to the citizens of the United States for not treating the most important election event in many peoples' lifetimes, with fairness and decency. Instead, they turned a blind eye to the Trump movement which was sweeping across the land because they didn't like what they saw. Although it will never happen, most of the fourth estate owes President-elect Trump an apology.
Clearly, media bias, mostly left-leaning, has gone on for decades, but never has it been more apparent than this past election cycle. Clearly, the Fourth Estate needs an overhaul. It was fine to report the protesters to the election results initially, but covering the story for nearly two weeks, and now blowing up the election re-count by Green Party candidate Jill Stein, is over the top. Let's get on to the business at hand, business that caters to "all" Americans, not the waning left-wing Democratic party.
If the recent stock market boon is a harbinger of things to come economically under President Trump, the media will not be able to hide the fact. For the first time in eight years businesses are beginning to feel confident again. This renewed confidence can spread to all areas of the country, if properly reported by the media.
I believe that the fourth estate can recover from their egregious reporting if they actually give President-elect Donald Trump a fair chance. Of course, this will take the humbling of many; however, if news outlets remember that they too are people, it's possible that things can improve. Don't hold YOUR breath, though.