"The General" Bobby Knight – Could Still Be Indiana Governor Today!
Love him or hate him, there is no denying the fact that Mr. Bobby Knight helped market college hoops to an all new level. Current legend Mike Krzyzewski, who grew up Chicago South Side, earlier this week broke the coveted 1,000 win mark paid tribute to Knight. Krzyzewski is the 1st college coach ever to break this mark and when asked to talk about this monumental milestone by Fox Sports seconds after the win at Madison Square Garden immediately gave glowing accolades to his mentor "The Greatest Coach Ever" Mr. Bobby Knight. Individual champions of Krzyzewski and Knights caliber are a rare breed.
They somehow exemplify great qualities others would love to emulate in a visible enough manner that creates marketing opportunities Madison Avenue drools over.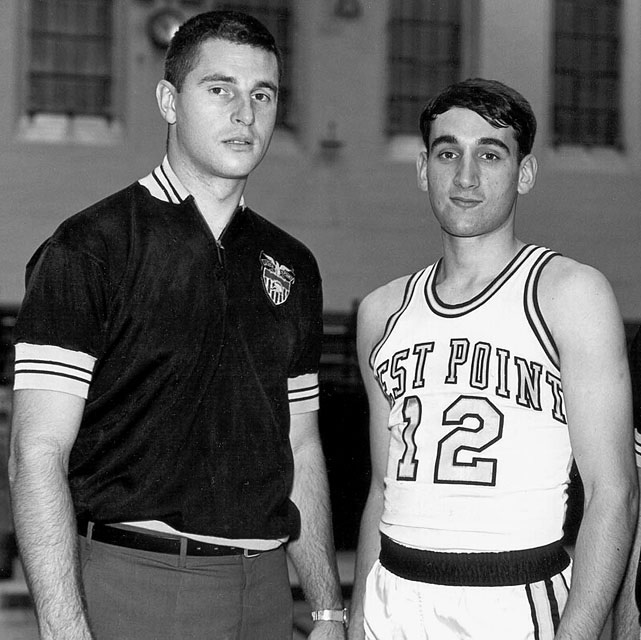 My late grandmother Marion Kintzel was fond of telling the story of how without her constant help, the wizard of westwood and another Hoosier hoops legend, "Johnny" Wooden (UCLA Coach, most NCAA titles in History, and Purdue All American) would never have passed college english. True or not, we'll never know but Grandma was not much on fabrication. She and my grandfather Joe Kintzel met at Purdue University. He was a very tough farm kid and made it through college on the wrestling team.
Grandpa was a local legend himself for such exploits as telling fraternal brother alumnus like Orville Redenbacher to put the homecoming "initiation paddle" where the sun doesn't shine. Grandma's sister and brother in law were tenured professors and pretty much everyone in my family that went to college spent time near the Wabash river at good old Purdue.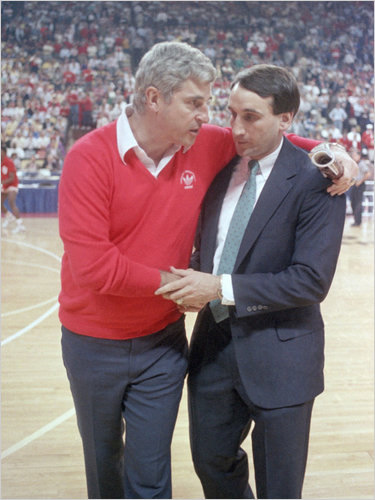 Growing up in Lowell Indiana, a NorthWest Indiana farming community, like most everyone I knew we were all to some extent or another living a similar life as played out in the classic movie "Hoosiers". Basketball season and basketball stars like my buddy Mick Black and brother in law Dave Knorr were revered Godlike as much as anyone else, like most high school starting five crews. (My sister Kristie and her former husband Dave Knorr had three athletically talented children Stephen, Nicole and Kendall who all ended up with nice college athletic scholarships.
Stephen won a North Carolina high school basketball state championship before playing four years of football for Garner Webb. Nicole played college soccer and Kendall is currently a Junior point guard with the Naval Academy.) Mick and Dave were coached by a plaid jacket wearing Bobby Knight clone named Dick Weber and Mick's dad Ron was our Junior High Principle and we were lucky, he always had keys to the gym… Mr. Black used to tell us of his hoops war stories including the night he received the honor of guarding the "Big O" Oscar Robertson in which he infamously only allowed 40 plus points.
My Dad to this day can recount in minute details the day his father took he and a few of his buddies down to Butler Field House to watch legendary Bobby Plump hit "the last shot" as played out so well in "Hoosiers". I tell this story to outline my roots a bit, as steeped in Hoosier Hysteria as any other kid growing up in the heartland. Playing, watching or discussing the sport in the 50's, 60's and 70's was part and parcel of the very fabric of growing up Hoosier.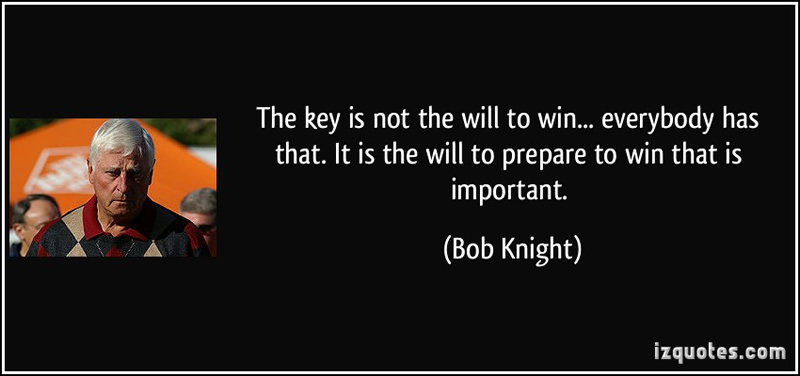 The marketing of the sport was what I would call "All Inclusive". Everyone was touched in some manner. Knight's undefeated 1976 National Champion team with May, Benson and the others still ranks #1 all time. His 1981 and 1987 banner years were no slouch either. With Chris Whitelaw and a few other buddies from Arizona State University, we attended the 87 final four and witnessed Knight's genius in the semi final game against UNLV.
Nobody in the country expected Steve Alford (Current UCLA coach) and his teammates to be able to keep pace with Jerry Tarkanian's NBA headed "Running Rebels". Except of course for Knight. That day, he let loose some of the most brutal pick and roll flows the world has ever scene, allowing Alford and the others to not only keep up with the Rebels, but win too. Next up was Keith Smarts big moment landing the last second shot that snatched the ring from Syracuse and Jim Boeheim's immediate grasp.
There is little doubt in todays age of massive information availability to easily tell how well colleges and the NCAA have marketed, promoted and advertised collegiate sports. Court cases demanding a bit more equity are popping up like the sound of a batch of Orville's popcorn. In my opinion, probably long overdue. In college hoops hysteria, outside of Dick Vitale (Knight's biggest fan), there has been a long lineage of players, stars, coaches and celebrities that have created this greatest spectacle in sports – the NCAA final four tournament.
I know world cup aficionados will take offense, I can understand their viewpoints but put forth they still come in a distant second place when it comes to the pure ethos of athletic win or die combined with Baryshnikov elegance of 5 on 5 full throttle unbridled intertwined humanoids hooping it up and aiming for the stars.
After playing, watching and attending uncountable hours of hoops, I save my best short story for last. Knight no doubt had his moments of brilliance, lots of them, and like many legends and the rest of us he also had his moments of falling from grace. A bunch of my school chums were at IU during the 80's so I attended my share of games within the hallowed space of Assembly Hall. In 83 my brother Kurtis attended Purdue for a year and then transferred to Indiana University. One of the games I went to with Kurtis was against IU's in state nemesis, the Purdue Boilermakers.
That's correct, we were beneath the near end hoop in the student section a few rows up from where Sir Bobby executed his now famous "chair toss". My recall of this moment was that the Hoosiers were absorbing a 1st half butt whipping and Knight's normal modus operandi motivation was arriving upon deaf ears. The normal barrage of technical fouls, shouting, schooling, etc. was not making much of an impact. The Hoosiers were headed to a loss on home turf to their rivals which would have just meant lots of empty seats in classes the next day…
When the excessive referee beratement did not do the trick, Knight pulled off a motivational gem. When he "tossed" ("slowly slid" would be more accurate) the chair across the court it was as if time started to stand still. An immediate hush went through the crowd followed by the General's very slow and deliberate walk across the court to the far end exit. As he walked the Assembly Hallo crowd erupted into an enthusiastic roar I've rarely witnessed. This deliberate act somehow galvanized the entire place.
Players, coaches and fans became one focused energy source with the sole intention of making a comeback to destroy the enemy. With Knight's presence now felt versus seen, this is almost what occurred. As often as I've watched the video clips of that moment, I have yet to hear an analysis telling the story of how his deliberate act actually brought his team into the moment as one in a manner that created one of the best comeback moments the Hoosier state had ever scene, unfortunately it was a bit too little too late and the Hoosiers lost by 9.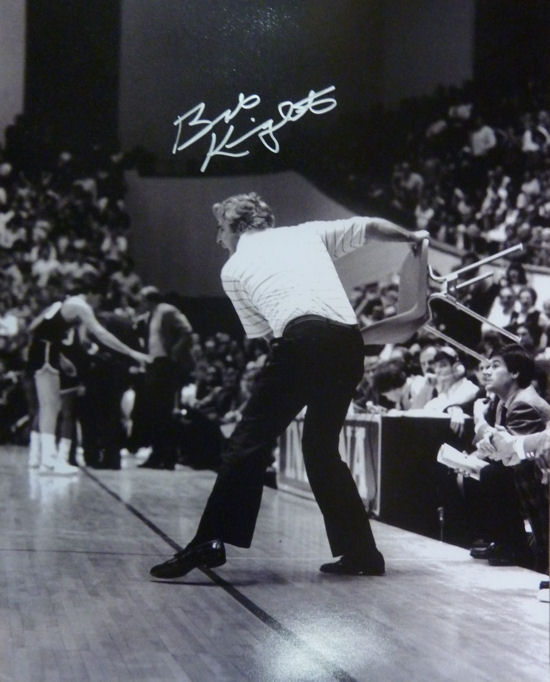 Perhaps Knight's chair "toss" negative PR created further animosity towards his ultimate removal from the University. Certainly, he has his share of haters. But I stand firm in my belief, having grown up amidst Hoosier Hysteria and knowing lots of loyal Hoosiers, that the overall positive PR of Mr. Knight's winning ways and clean record with student athlete academic standards could still to this day carry him to the Governor's mansion. I mean, come on, who amongst us would not love to watch "The General" put in stiffer discipline, ethics and winning ways throughout the Indiana Government? It most certainly would be fun and not bother me a bit to see a few chairs flying through the air when appropriate…